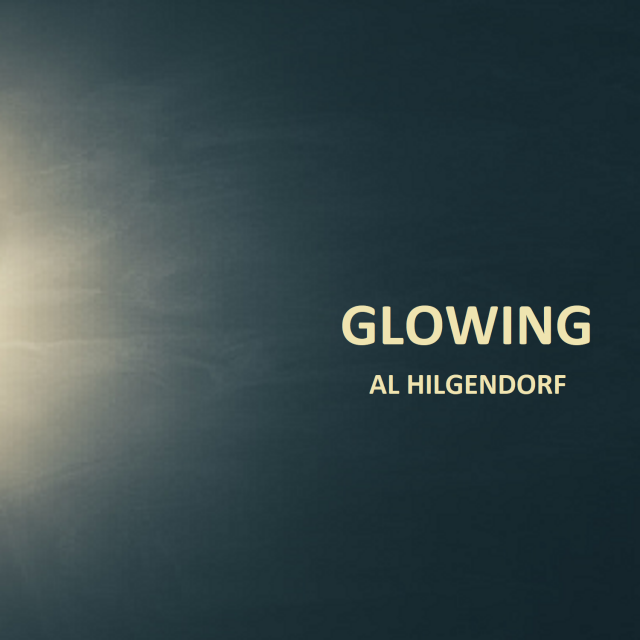 6/9/2021 - New Single "Glowing" Is Out Now
The new single "Glowing" is now available on all streaming and download services. The chord chart is also on our Free Chord Chart page.
7/4/2020 - New Single "Origin's End" Released
I've just released a new single "Origin's End" on SoundCloud, soon to be available everywhere. It's an Electro House style tune that I'm sure you'd love to add to your exercise playlist.
5/22/20 - More New Releases!
During this time of "shelter in place" I've been busy recording some new tunes for Blue Light Corridor. You can hear them on Spotify, YouTube, Apple Music, Google Play, Amazon, etc. Please add your likes and follows to BLC on your favorite service and enjoy!
4/09/20 - New Releases!
I have 3 new releases you should check out. The first one is a blues tune called This Old World. You can find this song on CD Baby or any digital streaming service. I also recorded a live YouTube video to go along with the song. I've also released two instrumentals through Blue Light Corridor. Can't Talk Now and Awake My Soul can be found on any streaming service and YouTube music. Enjoy!
12/18/19 - Al On TV
I've created a homey performance video to be shown on WMG TV during their Christmas Showcase. The showcase will be broadcast on Friday, Dec. 20 at 7pm EST. This showcase will highlight many different artists performing their original Christmas songs and should be an interesting and enjoyable time.
11/27/19 - Christmas Concert
I will be performing the songs from "On A Quiet Night Like This" at Lakeland Reformed Church in Vicksburg, Michigan on Sunday, Dec. 1 at 5pm.
10/18/19 - Blue Light Corridor On Instagram
Follow us on Instagram for exclusive photos at https://www.instagram.com/blueltmusic/
9/20/19 - Blue Light Corridor Music Now Streaming
Blue Light Corridor instrumental music is now on streaming services like Spotify, Apple Music, Napster, Deezer, etc. or to download at Amazon or iTunes.
9/07/19 - Blue Light Corridor Launches Today!
My new instrumental project, Blue Light Corridor, launches today on Soundcloud and will soon be available on Spotify, Apple Music, Amazon etc. This is a project that I've wanted to do for a long time and I hope to add beautiful ambient guitar music often. So join me on Soundcloud at https://soundcloud.com/user-198140 and follow to keep up to date on all the new instrumental music.
3/20/19 - New Video Posted!
The video for Own Me can be seen now on my Video page or on YouTube. It was a pretty ambitious little project but a lot of fun. And I learned a TON about video editing. Let me know what you think.
3/11/19 - Another New Single!
A new single Own Me is available now on Spotify, CD Baby, Amazon, Apple Music, etc. This is a very intense song about our obsession with ourselves and a cry for God's Spirit to "own me". A video is in the works.
1/31/2019 - New Single Released Today!
Come, Holy Spirit. Heavenly Dove is a new arrangement of the hymn lyrics by Isaac Watts (1674-1748). Available to hear on SoundCloud today and coming soon to CD Baby and all other digital outlets.
11/16/2018 - Release Date for On a Quiet Night Like This.
The official release date for the new Christmas album is Nov. 25. The music should be available everywhere then.
10/27/18 - The new Christmas record is on its way!
The new album On A Quiet Night Like This is in the process of being manufactured and should be available by the end of November. I have added notes on each song on my Blog page and the chord charts are available on my Free Chord Chart page. I'll be creating a sampler video soon, so subscribe to my YouTube page to find out when that's available.
9/9/18 - Concert at Centerpark Church
I will be at Centerpark United Methodist Church in Three Rivers, Michigan on two Sundays. On Sunday, Sept. 16th I will be leading the worship team for the 8:30 service and on the 23rd I'll be giving a short concert. The address is 18622 Moorepark Rd.
9/7/18 - Mixing has begun on On A Quiet Night Like This
I have begun mixing my new Christmas record! All the songs are original and the sound is more organic and acoustic. It should be available by November. Stay tuned!
11/28/17 - Concert at Celebrate 1 Church
On Sunday, Dec. 10, I will be playing at Celebrate 1 Church in Three Rivers, MI at the 8:30 and 10:30 am services.
11/6/17 - Restore is now available through CD Baby!
Downloads and CD available now! Just scroll through the album selection on our Home page for easy access.
10/21/17 - The first video from Restore
We Are Changed is a new lyric video now available on YouTube and on my video page.
10/19/17 - Restore release date!
The new CD Restore is on its way! The official release date will be Nov. 5 and will kick off with a concert at Agape Christian Church in Kalamazoo, MI at 7:00 pm. We will also have some cool new EverydayPraise T-shirts available at the concert. And a new video will be coming soon!
8/13/17 - Chord Charts from Restore are now available
All the new songs with CCLI numbers are now available as free chord charts on our Free Chord Chart page.
7/8/17 - Mixing Begins on Restore
Yes, the tracking of my new record is complete and the mixing is starting. Look for the new record the first part of September 2017.
4/27/17 - Speaking of Spotify...
I also have of Spotify playlist of some of my favorite songs. These aren't necessarily praise and worship songs but you may find them interesting. Just look for Al Hilgendorf on Spotify and check out Songs I Like. Don't forget to "like" the channel and become a "fan"!
4/27/17 - Spotify Playlist for New Worship Music
Worship the Rock/Worship Ready has a new Spotify playlist that features some of their independent artists. It's called Worship the Rock.com Discovery and of course, I have a song on it. I hope to be adding more in the future but you can access it here: https://open.spotify.com/user/worshipready/playlist/4JFr6h09sh24SCUmabmJtO
7/16/16 - "Glowing" for the Cantinas worship song contest
I've entered a brand new song video in the Cantinas worship song contest. You can vote until August here: http://cantinas.video/video/glowing It's a song about being refined by the refining fire of God so that we glow like an ember. When the contest is over I'll post the video on YouTube.
2/23/16 - New 3 song EP Legacy (Hymns) Now Available
The new EP contains contemporary versions of "All Hail the Power of Jesus Name", "Jesus Paid It All" and "Breathe on Me, Breath of God" and is available anywhere music is streamed or sold!
11/15/15 - New Song, "Star and Satellite"
This song is a little different from my usual praise and worship catalog, but I've released it anyway and it should be available wherever digital music is streamed or sold.
6/10/15 - New Hymn Arrangement
I've completed an arrangement of "Jesus Paid It All" to be submitted for use in a compilation album. I'll keep it up at my Soundcloud page for a little while. If it's accepted I'll probably have to take it down, but in the meantime you can hear it here: https://soundcloud.com/al-hilgendorf
10/29/14 - Drifting North
A good friend of mine asked me to contribute some guitar to his excellent music project Drifting North. You can find his YouTube channel here: https://www.youtube.com/channel/UCLhLm-QfvmUaQ1eRyJ-Mi2A If you like the music of the Trans-Siberian Orchestra, you'll like this!
10/26/14 - Dusk and Dawn (Morning Hymn)
I recently wrote this song and put it on YouTube because I felt it would be an encouragement to someone. You can check it out on my YouTube channel or on this website's video page.
10/6/14 - Now Playing on Outbound Radio
Three of my songs, "God's Love Changes Everything", "Deeper the Mystery" and "Come Thirsty" are now in regular rotation on Outbound Radio's Connections channel. The Indie Christian music channel features music that is carefully screened for quality and message and it's an honor to be chosen to be played there. You can listen for free at https://outboundmusic.com/radio/station/connection
8/28/14 - God's Love Changes Everything!
That's the theme of my home church this year and I thought it would make a great title and message for a song. "God's Love Changes Everything" is now available from CD Baby through this website and soon will be available wherever digital music is streamed or sold. (But it will always be cheaper here)
3/1/14 - Scuff Marks Released
The studio version of the song "Scuff Marks" is now available wherever digital music is streamed or sold, but it's only 59 cents through CD Baby.
1/1/14 - New Year, New Song
"All of Those Cell Phones" is a new download only song that's a little bit different than what I've released before. It's a song that explores our amazing technology in the light of our crumbling infrastructure with a driving rock beat. It's available on this site and wherever digital music is streamed or sold.
11/20/13 - Leading Worship at KHOP
I am leading a worship set from 4pm to 6pm every first and third Thursday at the Kalamazoo House of Prayer. This has been a very rich time as prayer and worship interact. For more info go to www.kzohop.org
9/12/13 - Song List for the Next Record
I've selected the songs to record for the next album which doesn't have a title yet. This, of course, is subject to change. The songs are:
Re-create Me
Begin Your Reign
Honestly
The Cross of Jesus Reaches Me
You Call Me Friend
Overwhelmed
Holy One
Lifted High
Wonderful Lord
Treasure In the Trial
In You We Live
You Hear Me
I have a couple of projects to finish, then the work will begin!
8/7/13 - Playing at Battle Creek's Aroma Coffeehouse Once Again
Saturday, Aug. 10. 7pm. I'll be doing many songs from the new album. www.aromacoffeehouse.com
5/28/13 - Playing for Riverside Church's Vertical Worship Night
Wednesday, June 5, I will have the privilege of playing electric guitar for Vertical at Riverside Church in Three Rivers, MI. I might even lead a song or two.
3/1/13 - "I Will Follow" Now Available on iTunes and Amazon
2/21/13 - "I Will Follow" CD Release Open House
Saturday, March 2nd from 2 to 4 pm at Agape Christian Church in Kalamazoo. There will be live music, coffee, cookies and punch. CD's will be available.
2/14/13 - Chord Charts from "I Will Follow" Now Available
Go to the Free Chord Chart page on this site and scroll down to the song you're looking for to get the pdf file. CCLI numbers are included for your reporting convenience.
2/1/13 - "I Will Follow" Coming Soon!
My new album will be ready mid February. It should be available through CD Baby and iTunes by the end of the month! Songs include: "In This Place", "Far Away", "Longing For You" and 8 more.
10/20/12 - Tracking for "I Will Follow" Is Done!
I've finished recording all the instruments and will begin mixing soon. I'm hoping for an early 2013 release. Sign up for E-News to keep up on the latest info.
8/4/12 - "For Freedom" Now Available
"For Freedom" is now available through WorshipArts for $10 with all money going to fight human trafficking. My song "Far Away" is on here: http://www.worshipartscentral.com/forfreedom.php or at the link below to purchase.
Al Hilgendorf - guitars and vocals; Jefferey Keefer - keys; Chris Chapman - bass; Burton Derney - drums; Jes VanderRoest and Allison Hilgendorf - bgvs. Recorded at EDP studio.
6/15/12 - New Song on a Compilation Record
I will have a new song called "Far Away" on a record called "For Freedom" from the WorshipArts crew. This is a worship project where all the proceeds will be donated to help fight human trafficking. For more info and to pre-order, go to www.worshipartscentral.com/recording
10/6/11 - Guest Speaker at WorshipArts
I will be speaking at WorshipArts again this year on Tues., Oct. 11. For more info see www.worshipartscentral.com
7/6/11 - Free Tune
You can now download the instrumental "Diggin' Indigo" for free from the player on the home page or Own the Music page. Your welcome!
6/21/11 - Concert at Word for Life Church
I will be giving a solo acoustic concert at Word for Life Church of God in Comstock, MI on July 26 at 10 am.
5/12/11 - Now On Twitter
You can now follow the progress of my new record and all things musical on Twitter at @alhilgendorf.
12/05/10 - New Poetry Blog
I started posting some of my poetry here www.evdaypoems.blogspot.com
10/06/10 - Guest Speaker at WorshipArts
There is a great program here in Kalamazoo that teaches middle and high schoolers how to be part of a worship team. You can check them out at www.worshipartscentral.com . I will be a guest speaker on Sat., Oct. 9th.
5/03/10 - Workshop In Big Rapids, MI
I was privileged to take part in a music workshop at Immanuel Lutheran Church in Big Rapids, MI. A couple of the topics I covered were "How to Select a Worship Leader" and "How to Select Songs". I also had the chance to work with their team and lead a service the following Wednesday. The people at Immanuel really have a heart for connecting with God and it was a pleasure to work with them.
4/08/10 - New Song, New Video
Once in awhile, I'll write a song that's not a praise and worship song. I've added a video of a new song on my "Video" page called "That's All There Is". Enjoy!
4/03/10 - Some New Sounds at the Aroma
At the Aroma Coffeehouse in Battle Creek, MI, tonight, I brought out a new toy. It's a Digigtech Jamman looper. It allowed me to play a few songs with bass and drum backing tracks and to loop some guitar chords in real time so that I could play a bit of lead over them. I hope it makes things a little more interesting. I also shot a video of the last song "That's All There Is" that I'll be putting up on YouTube soon.
9/22/09 - Returning to the Aroma Coffeehouse 10/3/09
I will be returning to the Aroma Coffeehouse Saturday, Oct. 3 at 7:00pm. For more info see www.aromacoffeehouse.com.
8/5/09 - Fully Immersed Records Two Songs
Travis McCracken and his group Fully Immersed have released their new CD Lord, I Am Amazed. This West Virginian group has recorded two of Al's songs, "Lord, I Am Amazed" and "Let Heaven Come Down" for this new project and you can check them out here: www.fullyimmersed.com or www.myspace.com/fullyimmersed
6/1/09 - Fete de la Musique in Kalamazoo
Downtown Kalamazoo will be hosting its 3rd Fete de la Musique event Sunday, June 21 from noon until 10pm. This event will have over 60 musicians playing inside and outside various places downtown. I am happy to be participating for the first time this year and will post my place and time here as soon as I know it. Otherwise you can check out their website at www.kalamazoofete.com
Top Ten Songs on Worshipsong.com
Imagine my surprise when I opened the May issue of Technologies For Worship Magazine and found that I had two songs in the top ten at Worshipsong.com in April. "You Are a Mighty God" was #7 and "You Are Faithful (Every Moment) was #10!
Concert at the Aroma Coffeehouse
I played a solo acoustic set at the Aroma Coffeehouse, 202 N. Washington, Battle Creek, MI on Sat., Feb. 21, 2009. It was a great time of music and worship. Check out the new pics in the Photo Gallery. I'll be going back again in October. For more info check out www.aromacoffeehouse.com
New Instrumental Tune
Just finished a new instrumental with my friend Jeff called "Diggin' Indigo". You can hear it on my Listen page or on my MySpace page. It was my first venture in my new studio.
Dig Indigo plays for "Love That Talent"
On Oct. 11, 2008 some of our music team members from Agape' got together to do a song for a Love INC benefit. We called ourselves "Dig Indigo" and the video of the original song "Why Do I Run" can be seen on my Video page.
EDP Publishing is Now a CCLI Member
All the songs on Let Heaven Come Down are registered with Christian Copyright Licensing International. For more information go to http://www.ccli.com/
Now Playing on a Radio Near You...
Calvary Radio Network will be adding 3 songs from Let Heaven Come Down to their playlist. They have Praise and Worship and Teaching stations all over the country. The station in Kalamazoo, MI is WQKO 97.3 fm. For a station near you go to http://www.calvaryradionetwork.com/
Digital Downloads now available
You can now order downloads from Let Heaven Come Down through iTunes, Napster, and other digital stores. Just follow the link on the "Own the CD" page.
CD Release/Night of Praise
We all had a wonderful time...
Al and band were rockin' Friday night, June 8th at Agape Christian Church. The band played 8 songs from the new CD and 1 new song called "Far Away". Check out the pics on the Photo Album page.
You can now order Let Heaven Come Down through CD Baby!
Just follow the link on the "Own the CD" page.